Founded in April 1991 by a group of engineers with strong engineering expertise, Avision designs, manufactures, and markets a complete range of quality, high performance document scanners and key components for multi-function products.
Through innovative product development, strategic partnerships and successful business models, Avision has become a leading supplier in the document scanners industry.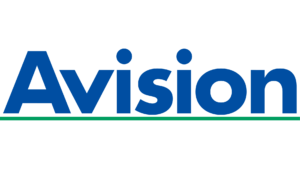 Document Scanners
Avision's high speed document scanners are designed for users who are looking for a high-quality document imaging solution with a limited budget.
Experience the power of Avision's high speed document scanners, with built-in Auto Document Feeders (ADF) that holds up to 150 pages, and scan speeds of up to 60 pages per minute (simplex mode) or 120 images per minute (duplex mode) at 300 dpi resolution.
Flatbed Document Scanners
Discover the benefits Avision document scanners can bring to your office. Whether it's a dedicated A6 sized scanner, or a specialised A3 size book-edge scanner, Avision offers a complete range of professional scanners tailored to your scanning needs.
Designed with efficiency in mind, our flatbed scanners are sleek, compact, and easy to use. Moreover, scan jobs are completed in mere seconds. Increase productivity with Avision and enhance your business.
Multi-function Peripheral
The copier, printer, scanner, and fax machine – all are essential office equipment. Each takes up more precious office space than the last. Each requires its own set up and maintenance, all independent of each other. Not to mention getting them all to work together seamlessly is essentially a nightmare even the experienced are reluctant to face.
Enter Avision's Multi-Function Peripheral (MFP), our all-in-one solution for workgroups. Avision's MFP can streamline all your document related workloads with a single compact device, while achieving top-notch quality in every aspect. Copy, print, scan and fax with ease and hassle-free.
Network Document Scanners
Imagine a document scanner that integrates seamlessly into your existing network, one that can instantly send scanned images directly to your email inbox, printer, fax machine, FTP server, web server, or any computer connected to the network, without the need for a computer host.
Avision brings that vision to life with our network scanners. The scanner is no longer bound to a few local computers or peripherals. Now the only limit is the extent of the network, which is virtually limitless.
Intelligent & Portable
Digitise your documents wherever you are-in the office, in the field or on the road-with Avision's mobile scanner.
What is best, it is easy to use. Simply press a button, and your document is digitised to a sharp and clear image! Regardless of what you need to scan, Avision document scanners have a solution to meet your demands.
Which Avision is right for you? Let us help you out.