Epson Film, Graphic and Document Scanners
Capture detailed images at high resolutions, reproduce the detail of a document with the highest accuracy and precisely manipulate images for the sharpest results.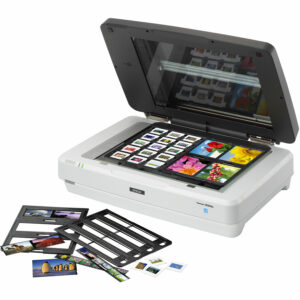 Expression 12000XL and 12000XL Pro
The Expression 12000XL and 12000XL Pro are high-quality A3 scanners designed for applications that demand high precision. The scanner makes it simple to precisely capture media up to A3+ in size and ensure crisp images and professional results every time. The range is ideal for accurately capturing detailed images, including historic records, X-rays1, film negatives, architectural plans, forensic evidence and artefacts. It's also flexible, easy to use and has low power consumption
Perfection V850 Pro
Professional photographers and serious amateurs can now convert their film and photos into high-quality digital images Featuring enhanced high-pass optics that deliver the highest level of image quality with faster scan speeds, the V850 Pro can convert a wide range of media and film formats into professional-quality digital images.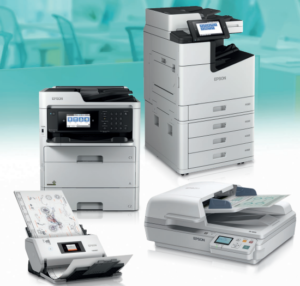 Epson Document Scanners
Epson is a world leader in scanning technology and offers a wide variety of reliable and compatible commercial document scanners. Epson works closely with leading third-party software companies to ensure drop-in compatibility into virtually any existing workflow. Combine that with included TWAIN and ISIS drivers1 and you have outstanding workflow compatibility now or in the future.
Which Epson Scanner is right for you? Let us help you out.