For over 40 years Genus has been a trusted supplier of photographic and digitisation supplies and services to the museums, libraries and archives sector.
Now, in partnership with digitisation experts, Digitisation.IO, we are able to offer digitisation of objects in 3D!
Digital 3D models of objects offer a truly interactive way to make your collections more accessible to audiences, both online and in-gallery and beyond!
3D models allow your visitors to get behind the glass case and to see your precious collections in rich detail. 3D models can be manipulated, turned over and pored over in all their zoomed-in glory. 3D models can be used in collections browsers, gallery interactives, games and much more! They can even be printed in 3D, opening up the possibility for highly accurate replicas.
The Technology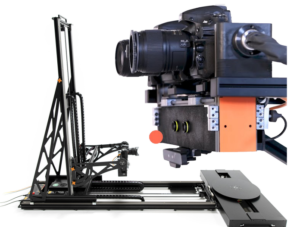 Our service uses a method called photogrammetry where we use specialist equipment to take hundreds of photographs of each object from multiple angles.
We use a sophisticated robot to capture the images in high-resolution. The robot calculates how many photographs are required before moving the camera to each new position to capture the shot. The object is placed on a turntable, which the robot controls precisely to move the object to the right position for the photograph.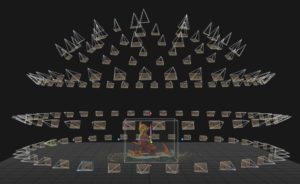 The safety of the object is our key concern. The robot and turntable move at a speed determined by the operator, so gentle movements ensure that the object is stable and secure during the process. Safe working distances can also be specified by the operator to ensure that the robot cannot get too close to the object and risk its safety.
These images are then combined in software to generate a 3D digital model which enables end users to examine the object in detail from every angle.
The Service
We offer a bespoke service where either; customers bring their objects to the Genus facility in Warwickshire or; we visit our customer's premises to capture the objects in situ.
To find out more please visit our webpage or download the brochure here